Compared to last year, 2010 is 'tamer'. Nothing can beat the shocking meter of Michael Jackson's death in June 2009 or when Chris Brown almost choked Rihanna to death in February that year. But 2010 does have its iotas, predominantly the splits of high-profiled celebrities which number is higher as it nears the holiday season.

AceShowbiz presents ten of the most shocking celebrity stories in the past 12 months, starting with Lily Allen's miscarriage in the month of November and ending with one of the biggest celebrity scandals of the year.


#10 Lily Allen Miscarried Six Months Into Pregnancy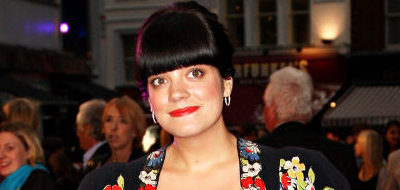 For the second time, Lily Allen had miscarriage. Unlike the first one in December 2007 when she was pregnant with Ed Simons' baby and then lost it within two months, Allen already experienced the second pregnancy for a full six months. It was revealed then that she had a viral infection and suffered from stomach cramps before losing the baby, which belongs to Sam Cooper. Allen's health was indeed in trouble. Few days later she was back on the hospital for potentially lethal blood-poisoning condition called septicaemia.
#09 Amber Heard Came Out of Closet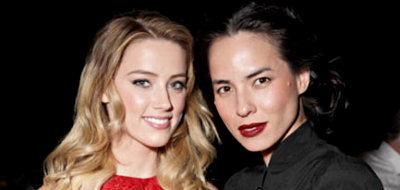 Amber Heard was every men's sexual fantasy, named among Maxim's Hot 100 Women and FHM's 100 Sexiest Women in three consecutive years starting 2008. Then the "Pineapple Express" actress came out of the closet publicly by walking down the red carpet of GLAAD 25th Anniversary Party with her lesbian partner Tasya van Ree. The 24-year-old decided to come out of the closet because she doesn't want to be "a part of the problem." She said, "I personally think that if you deny something or if you hide something you're inadvertently admitting it's wrong. I don't feel like I'm wrong. I don't feel like millions of people are wrong because they love who they love or they were born how they were born."
#08 Mel Gibson's Ugly Split With Oksana Griegorieva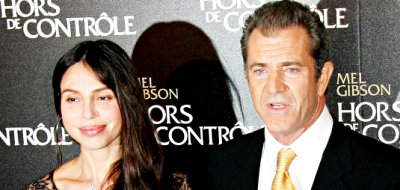 Mel Gibson and Oksana Griegorieva did not quietly separate like most couples but their split came to a full blown domestic violence when she claimed to have taped him throwing racist, profanity-laced tirade at her. Oksana is the woman said to have become Mel's close companion as his wife of 28 years Robyn filed for divorce, the most expensive marriage break-ups in legal history. In the alleged tape Mel said, "You're an embarrassment to me. You look like a f***ing pig in heat, and if you get raped by a pack of n***ers, it will be your fault." The "Braveheart" actor also referred to Oksana as a "wh**e" and "c**t". The nuclear separation continued with custody battle of their infant daughter and the mess was not yet cleaned by the end of the year.
#07 Bret Michaels Had Near-Death Experience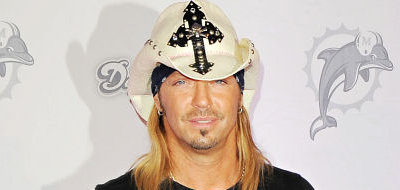 Bret Michaels could have been no more, but he survived. In April this year the rocker was admitted to ICU for brain hemorrhage and was in "critical" condition for days. Doctors put him under 24 hours supervision while they tried to locate the source of bleeding. He woke up a day after rushed to the hospital and tried to talk although it was still slurred. He was released from the hospital but was wheeled back few days later when he suffered numbness on the left side of his body which doctors described warning stroke. The medical team found a hole in his heart but unlike the hemorrhage, it was treatable. Michaels made a full recovery by July, emerging as the winner of "The Celebrity Apprentice" in May and proposing to his long-time girlfriend in December.
#06 Laurence Fishburne's Daughter Is a Porn Star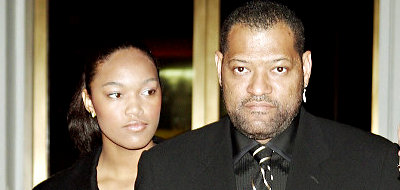 If there were a case of a child putting his/her parents to shame in a grand scale, then it would be Montana Fishburne. Her father Laurence Fishburne led a clean life before 18-year-old Montana came to the press with her own shocking announcement. She was making a serious push to break into Hollywood with a hardcore sex tape which was picked up by Vivid Entertainment. She reasoned, "I've watched how successful Kim Kardashian became and I think a lot of it was due to the release of her sex tape." Deeply hurt, Laurence refused to comment on this but paid for her treatment in a facility to help her deal with anger management and mental issues.
#05 Scarlett Johansson and Ryan Reynolds Divorce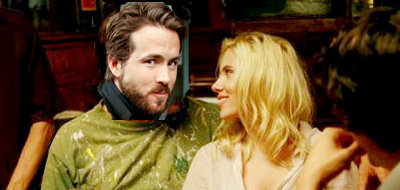 If 2009 can be identified as the year marred with celebrity deaths, then 2010 would be the year of splits. Towards the end of the year, more and more high-profiled couples announced their separation starting with Courteney Cox, continuing with Christina Aguilera and ending with Scarlett Johansson. Together with her husband, Ryan Reynolds, Johansson was notorious for keeping their married life private, seldom seen in public together. People have actually put doubt on their relationship because Johansson was only 24-year-old and they had only dated slightly more than a year. But the actress insisted that in married life, she found a security which apparently didn't last long. Two days before Christmas, the couple went on with their divorce proceeding.
#04 Lady GaGa Risks It With Meat Dress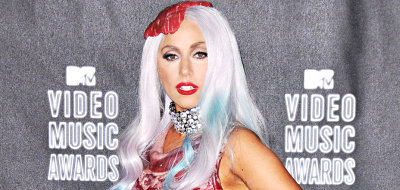 Lady GaGa wearing something dramatic is something common but she took it to the extreme at the red carpet of 2010 MTV Video Music Awards in September when she showed up in a meat dress. Made entirely out of raw beef, the short dress was completed with a meat purse and a pair of meat-covered shoes. The first one to react? PETA called it "offensive enough to bring comment", adding "more people upset by butchery than impressed by it". Defending her move, GaGa said it was not meant to offend vegans but to make a statement that she is "not a piece of meat". A week before that, GaGa had also tested PETA's temper by posing in a meat bikini for Vogue Hommes Japan. For creating a controversy, Time magazine editors placed it as the number one Fashion Statement of 2010.
#03 Brittany Murphy's Widower Died 5 Months After Her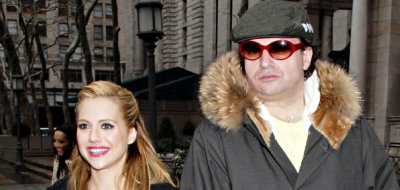 Call this an irony or a 'till death do us part, Brittany Murphy's widower was found dead five months after she died for the exact cause. Simon Monjack who frequently said how heartbroken he was when his wife died in December 2009, was found unconscious by his mother-in-law on May 23 this year in the master bedroom. "Just like Brittany," Assistant Chief Coroner Ed Winter said while confirming that he died from pneumonia and severe anemia. Four days later, he was laid to rest next to Murphy at Forest Lawn Memorial Park in the Hollywood Hills, Los Angeles. On her daughter's one year death anniversary, Sharon Murphy said that she still pretends that they are still around.
#02 Demi Lovato Punched Dancer in the Face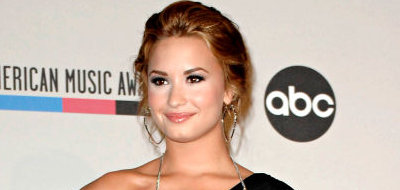 The good girl image frequently attached to Disney stars is now arguable since Demi Lovato becomes the next after Miley Cyrus to prove otherwise. Few months after she broke up with Joe Jonas, Lovato entered rehab for "emotional and physical issues", so sudden that she had to pull out of a tour with Jonas Brothers. Her rep said she was taking a personal responsibility before the truth came out that she actually punched a female friend in the face. The victim Alex Welch, a backing dancer in her tour, threatened to sue her but Lovato's team managed to reach a financial agreement before Christmas to avoid court battle. To date, it is still unclear what happened that day. Many said it occurred on a flight back to Los Angeles where Lovato decided to confront Welch for telling on her about her night-out.
#01 Sandra Bullock's Husband's Dirty Laundry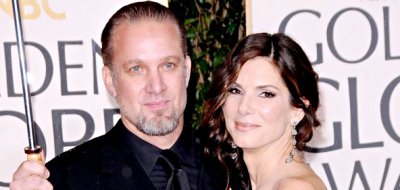 For Sandra Bullock, 2010 is a bittersweet year. She won an Academy Award at the beginning of March but lost her husband's faithfulness less than two weeks after she proudly walked the red carpet of Oscars with him. A tattoo model by the name of Michelle 'Bombshell' McGee claimed she enjoyed an 11-month affair with Jesse James while Bullock was on location shooting "The Blind Side". Bullock skipped several public appearances following the news and went into hiding for several weeks, bouncing back to the limelight with an announcement that she is mother to a newborn baby. Louis Bardo Bullock from New Orleans was actually adopted while Bullock and James were still together but the actress has since filed for divorce and declared status as single mother.